Please join us for Advanced Topics in Zoological Medicine when we return in August 2016 for the fall semester.

---
Zoological Health Literature Studies (CBS 810 601)
Registration for Fall 2016 begins 22 March 2016!

---
EMConnect is the portal to the EMC's professional development resources.
F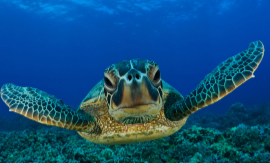 urthering the knowledge and understanding of health professionals in the complex arena of environmental health is a principle goal of the Environmental Medicine Consortium.
The use of cutting edge electronic communications technology to broaden the reach of the outstanding academic courses developed by the EMC faculty is a natural extension of the consortium's teaching efforts. EMConnect opens a world of educational opportunity to environmental, wildlife, fisheries and veterinary professionals across around the world.
NOTE: All users need to register a new username and password for the 2016-2017 academic year. Click on "Are you a member?" at the bottom of this page to register.