Please join us on 2 April 2015, 4:15-6:00 p.m. in South Theater.  Drs. Bembenek-Bailey, Cannizzo, Gjeltema, and Phillips will present on current research projects.
---
*New* 2015 Distance Education Course Announcement Zoological Health Literature Studies (CBS 810 008/601) Summer 2015 enrollment begins 18 March 2015!

---
EMConnect is the portal to the EMC's professional development resources.
F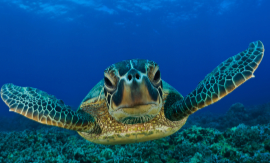 urthering the knowledge and understanding of health professionals in the complex arena of environmental health is a principle goal of the Environmental Medicine Consortium.
The use of cutting edge electronic communications technology to broaden the reach of the outstanding academic courses developed by the EMC faculty is a natural extension of the consortium's teaching efforts. EMConnect opens a world of educational opportunity to environmental, wildlife, fisheries and veterinary professionals across around the world.